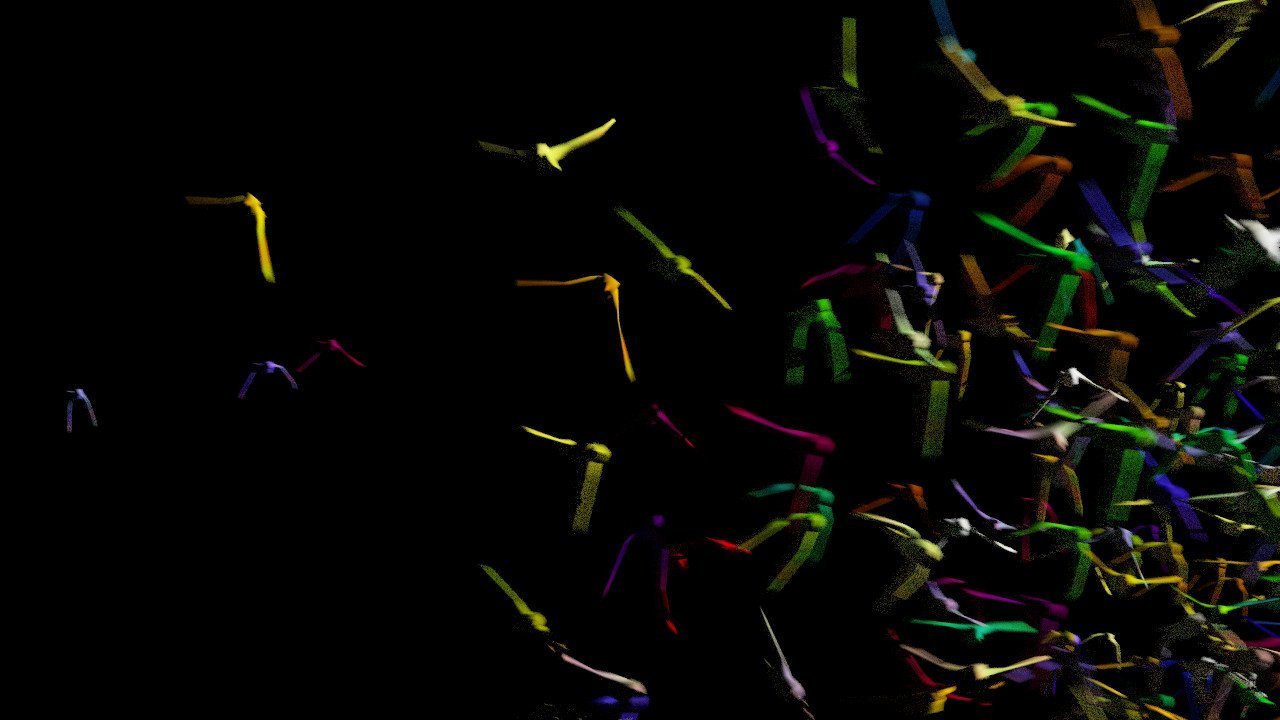 30 Apr

Magic Flute scenography: Flocking Bird / Papageno I Act

[youtube http://www.youtube.com/watch?v=ebaMxVcAsOo]
WATCH in HD!!!
Blender Render using Cycle engine
This project was made it to create a video (retro)projection for W. A. Mozart – Magic Flute Opera / Papageno I Act scene. Opéra du Rhône production (Switzerland) on a 12 meters screen wide, final projection resolution was 2560×720, 2 Full HD video projection side by side.
Blender Flocking Bird Papageno (787 downloads)
NB: Music is a midi file from IMSLP (http://imslp.org/) a virtual library of public domain music scores and converted to audio with Merlin (http://www.soundfonts.gonet.biz/) GM SoundFonts.